About Us
Mission Statement:  

Our mission is to optimize the neurological health of our clients through advanced functional medicine consulting.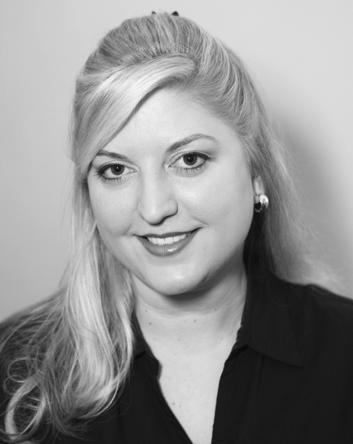 Nikki Drummond, CCN
Clinical Nutritionist & Owner
Austin native Nikki Drummond is a Board Certified Clinical Nutritionist (CCN) specializing in the field of neuroscience. As the founder of NeuroFit Nutrition, she is known for her expertise in the field of clinical nutrition and neurochemical physiology. Since 1998, Nikki has become known as a speaker, instructor and educational writer in the healthcare field. She has held various leadership roles teaching the public, patients, professionals and physicians how to utilize leading-edge nutritional techniques in the treatment and prevention of various conditions that originate at the cellular level. Nikki believes that many health problems facing people today reflect an unidentified nutritional imbalance rather than a lack of willpower or self discipline. Consequently, she develops customized nutrition-based protocols for adults and children suffering from sleep disorders, fatigue, weight gain, anxiety, depression, insomnia, ADD/ADHD, memory problems and other brain-related issues.
Several milestones distinguish Nikki's career including: the creation of therapeutic lifestyle education programs, leading an esteemed practitioner network by providing interpretation of laboratory data and consistently empowering individuals looking for the "missing link" on their journey to better health when other options have failed them. Her philosophy is to be a proactive advocate for wellness through nutrition and lifestyle modification, relying on long-term pharmaceutical drug therapies only as a last resort.
In addition to her private practice, she has developed corporate wellness plans, complete with on-site testing, for local companies and has given seminars for organizations such as Whole Foods Market and the Texas Department of Health, and was a speaker at the 2012 Texas Conference for Women hosted by Texas first lady Anita Perry. She has also been a featured guest on several Austin area radio shows. When Nikki isn't at work, she enjoys spending time with her husband Joseph, her two kids Halle (4) and Jackson (2), and their miniature schnauzer Samson.
"I am passionate about empowering my clients to make more informed decisions in managing their health in today's disease-centered health care system. You are your own best health advocate."

Joseph Drummond, PharmD
Compounding Pharmacist & Co-Owner
Joseph is a Central Texas native who has worked in a variety of pharmacies since he graduated with a Bachelor of Science in Microbiology from The University of Texas at Austin. He did his Masters work in Biochemistry at Texas State University before completing his Doctorate of Pharmacy at Texas A&M Health Science Center.
Joseph has a strong passion for delivering individualized patient care through creative compounding. He has developed numerous hormone replacement, dermatologic, pediatric, pain management and veterinary compounds as a sterile and non-sterile compounding pharmacist. He incorporates a holistic approach to wellness and has a broad knowledge of nutrition and functional medicine to improve patient wellness.
Joseph has done private consultations, radio/TV appearances, and is a published cancer researcher. He is a member of the Texas Pharmacist Association and enjoys hunting, fishing, and spending time with friends and family.
"A healthy mind is the creator of a healthy experience."